My new cd, "Sam Frazier" is finally here.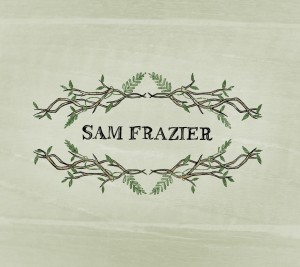 It was recorded and co-produced by Britt Harper Uzzell (Snüzz) at Pinnacle Sound in Pinnacle, NC. It features Snüzz, Eddie Walker, Pat Lawrence, Scott Manring, David McCracken, Andy Ware & Martha Bassett. The cover was designed by Kat Lamp. It's comprised of ten new (well, nine new and one remade) songs, all written by myself (one co-written by Pat Lawrence), and I'm real happy with it!
You can hear all the tracks from "Sam Frazier," and from my first cd, "Half A Million Years," by visiting the LISTEN page on this web-site. You can purchase both cds by visiting the STORE page and pressing a few buttons. Both cds are also available for download on CD Baby and iTunes.
Enjoy!
P.S. Big thanks to Ben Singer for setting up the LISTEN page!